Rhonda Browning White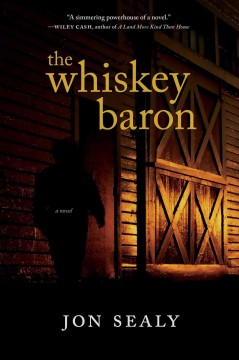 A riveting debut novel, The Whiskey Baron records a sweltering South Carolina summer where the conjoining of blood kin, bootleg liquor and manslaughter overwhelm a hardscrabble mill town. The Bell village's wild topography—steep hills and muddy river bottoms juxtaposed with sunny valleys and grassy creek banks—mirrors the contradictions of its residents.
Sheriff Furman Chambers has earned his forthcoming retirement among the bone-weary Bell mill villagers, so he deserves an occasional slug of prohibition corn whiskey distilled by the town's wealthiest and hardest man, Larthan Tull. Then an early-morning phone call shatters the sheriff's dream of peaceful respite. Two young whiskey-runners lay dead in front of Tull's Hillside Inn, the front for his bootleg booze business. Tull's third runner, alcoholic cotton-mill worker "Mary Jane" Hopewell, has disappeared. Hopewell is suspected of killing the two men as a warning to his boss Tull, before he heads to Charlotte to strike his own deal with Tull's buyer, the southeast's largest prohibition liquor distributor, the merciless Aunt Lou.
After a nearby town's sheriff is murdered along the bootlegger's trail, the FBI intervenes, believing Mary Jane is again the killer. But Sheriff Chambers investigates Tull, who he sees growing more ruthless and cruel by the day, especially when Tull learns that Hopewell's teenage nephew Quinn plans to elope with Tull's cultured daughter Evelyn. The aging Chambers needs peace, but Tull intends to wage war before he'll lose his profitable bootleg business—and his only child—to the common Hopewells.
The Whiskey Baron is an examination of raw human nature through suspenseful storytelling with clean prose and honest dialect, leading readers toward an ending that stops the heart. Sealy's characters are so real you'll think of them long after you close these pages, their devastating story one that's not not easily forgotten.

Win one of the books reviewed in this issue.  
Click here to find out how!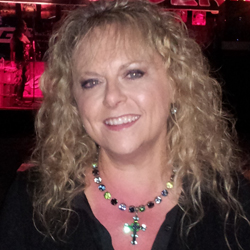 Rhonda Browning White resides in Port Orange, FL with her husband Randy and son Jacob. She has an MFA in Creative Writing (Fiction) from Converse College in SC. Her essays, articles and poetry have appeared or are forthcoming in The Bellevue Literary Review, Ploughshares "Writing Lessons"; Steel Toe Review; Gambit; Bluestone Review; WV Executive; in the literary anthologies Appalachia's Last Stand, Seeking the Swan, and Mountain Voices: Illuminating the Character of West Virginia, and in many other magazines and newspapers. She works as an editor, speaker and ghostwriter for Inspiration For Writers, Inc.