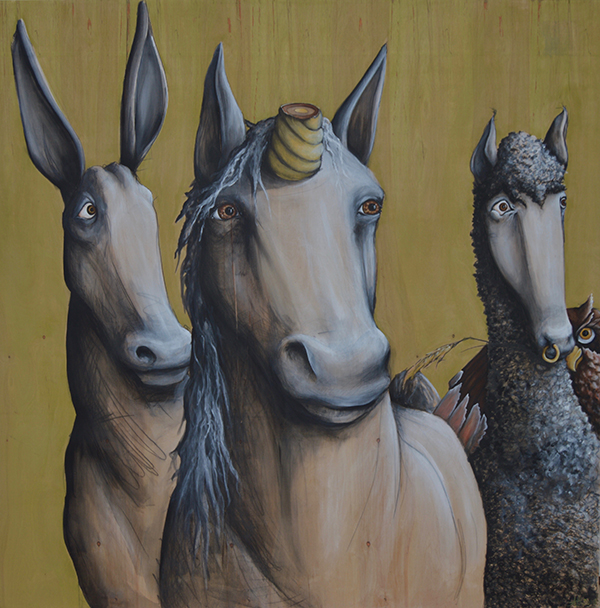 Amanda Barbarito loves art, nature, friends, most of her family, and beer. She fell in love with art during her awkward adolescent years as a way of communicating. Against the advice of her parents, she studied art in college and graduated with her BFA. After spending some time working in restaurants and mental health facilities, she started thinking that maybe Dad was right. Eventually,  though, she found a job teaching art. Today, she spends her time on creating art, raising two kids, and teaching a couple of yoga classes per week.
She says, "Ever since I was a little girl, I have seen faces and creatures in the old wood paneling that used to line rooms. I didn't learn until adulthood that the surrealists used to do a similar thing called fumage. In this mixed media on wood piece, the animals' eyes are placed in the knots of the wood, and the initial animal contours are based on the grain."
See more of her work at abarbarito.com.
A crop of this piece can be found on our artwork page.