Rhonda Browning White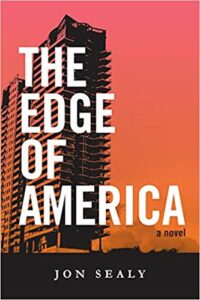 The psychological tension in Jon Sealy's The Edge of America: A Novel is derived not only from the thrill of guns and drugs and stolen money, but also from the cat-and-mouse, wait-and-see, trust-at-the-risk-of-dying underworld life in 1980's Miami, Florida.
Recently divorced and bored with his life as CFO for a holdings company serving as a front for the CIA, Bobby West makes a money-sheltering deal with the devil, and the devil's name is Alexander French. "The operation had been simple. No wonder it failed."
French is a "ruthless gangster who controlled the drug trade throughout South Florida, among other things," and West stands to make a fortune from him—at least enough to pay off the house his wife took from him in the divorce and invest in a new home of his own. "The money came like a flood, always in cash, briefcases of it. A million here, five hundred thousand there, another million. West installed a safe in the floor of his home office, covered it with an area rug . . ." hiding it until French needed all but West's cut of the money.
West's gorgeous 17-year-old daughter, Holly Hernandez, sees her father hiding the money, and she steals $3 million of French's cash, taking off on a road trip with Keith Sorrells, an unwitting country boy who'd left another dead-end job in South Carolina for Miami's glitz. Keith is smitten by the Miami fashionista, and though he's bartered his soul in his own shady scheme with one of French's henchmen, Keith runs from his deal with the man, not knowing the trunk of his beater Impala is full of stolen money.
Alexander French sends femme fatale assassin Adriana Chekhov to threaten Bobby West, find now-fugitive Keith Sorrells, and retrieve French's money at any cost. In her eagerness to succeed, Adriana inadvertently leads a group of Cuban exiles, the CIA, and the FBI in the race to find Sorrells, while powerless West is called to Langley for a Congressional hearing. Meanwhile, every place is the wrong place for hard-luck case Keith, and his sympathetic backstory tugs at our hearts as this fast-paced novel jumps back and forth between Bobby West's and Keith Sorrell's story lines  at a frenetic pace, leaving readers racing through pages to the story's gut-wrenching end.
—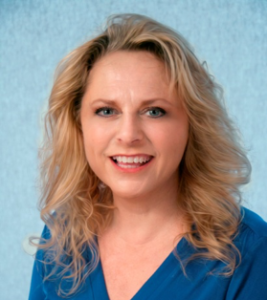 Rhonda Browning White resides near Daytona Beach, FL. She received the 2019 Press 53 Award for Short Fiction for her short-story collection, The Lightness of Water and Other Stories. Her work appears in Prime Number Magazine, Pine Mountain Sand & Gravel, Qu Literary Journal, Hospital Drive, HeartWood Literary Review, Bellevue Literary Review, Steel Toe Review, Ploughshares Writing Lessons, Tiny Text, New Pages, South85 Journal, The Skinny Poetry Journal, WV Executive, Mountain Echoes, Gambit, Justus Roux, Bluestone Review, and in the anthologies Ice Cream Secrets, Appalachia's Last Stand, and Mountain Voices. Her blog "Read. Write. Live!" is found at www.RhondaBrowningWhite.com. She has an MFA in Creative Writing from Converse College in Spartanburg, SC and was awarded the Watson Fellowship from Eckerd College's Writers in Paradise. She is currently at work on her first novel.