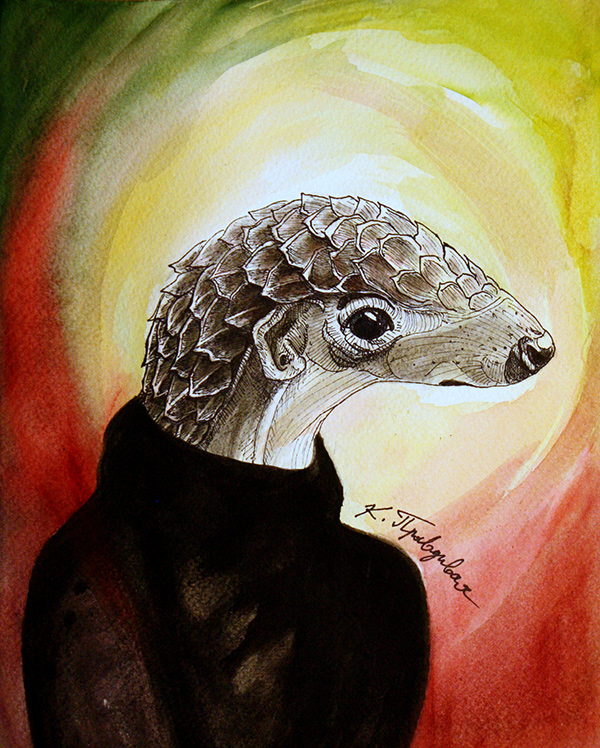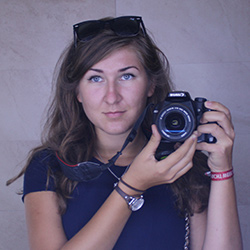 Katerina Pravdivaia is a Toronto-based artist with a brightly burning inner fire for animal rights and conservation. She works in mixed media, including watercolor and ink, as well as oils, to create works of art that reflect her passion for a uniting paradigm shift – seeing non-human and human animals as one. Katerina hopes to inspire people to reevaluate their habits and beliefs in order to adapt to more compassionate and sustainable lifestyles and save endangered species from extinction. Join her!
Her series Endangered Beings aims to promote discussions of a shifting paradigm – seeing animals as sentient, intelligent, compassionate beings, who possess reason, language, and emotions, and deserve respect and rights from human-inflicted cruelty or use; animals who ultimately deserve to live their own lives free from our enslavement. This series features endangered species, some of which have already become extinct shortly after the creation of the artworks.
A crop of this painting is located on this issue's poetry page.