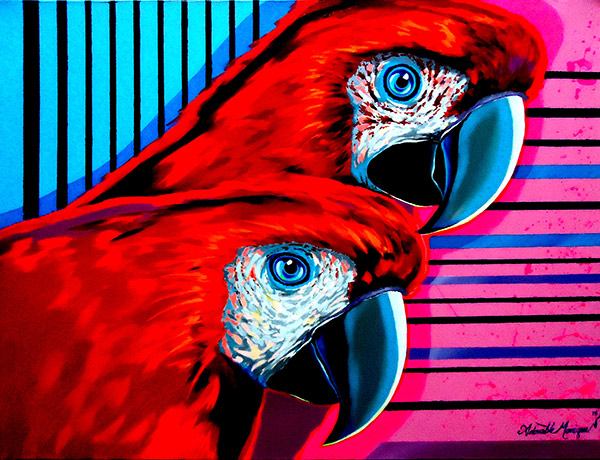 Adorable Monique is a U.S. based artist brought up abroad. She received art instruction in fine arts at La Escuela Nacional de Bellas Artes, La Universidad Pedagógica Nacional Francisco Morazán and has had the good fortune to be mentored by a renown Central American artist, which has helped enriched her artistic vision. She has received merit awards, the opportunity to exhibit in various venues. Growing up surrounded by different cultures has broadened her overall view of life. She is continuously pursuing success in personal, professional, and artistic endeavors as well in the artistic experience itself.
She says, "In my bold, vibrant palette, my work invites you to look for meaning beyond color. The themes are a recurring focus on identity and cultural heritage, tangible and not tangible. In my art, I intend to convey the core value of the spirit of nature, my inspiration through the beauty found in each context, and the appreciation of the noble values of life."
Facebook: https://www.facebook.com/Adorable.Monique.Artist/
Instagram: https://www.instagram.com/adorablemonique_artist/
A crop of this painting is located on this issue's artwork page.