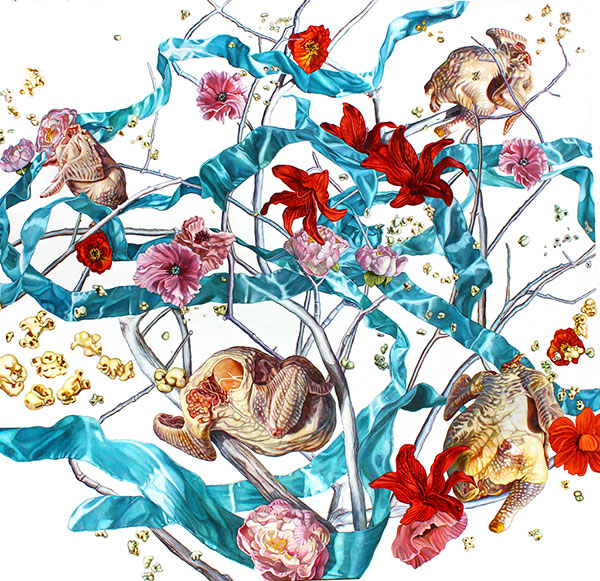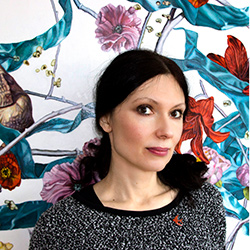 Monika Malewska was born in Warsaw, Poland. She received her BFA from the University of Manitoba in Canada and her MFA degree from the University of Texas at San Antonio. She is currently an Associate Professor of Art at Juniata College in Huntingdon, Pennsylvania.
Malewska works in several art media, particularly painting, drawing, and photography. Her work has been shown in various galleries and museums, including, Blank Space Gallery, NYC; Denise Bibro Fine Art Gallery, NYC; Camel Art Space, Brooklyn, NY; Orange County Center for Contemporary Art, Santa Ana, CA; to name a few.
A crop of this painting is located on this issue's cover.