Donna Girouard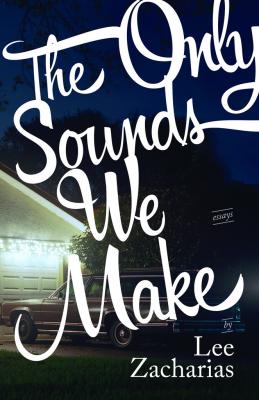 Lee Zacharias' collection of essays in The Only Sounds We Make grabs the reader from the beginning and holds on. These twelve loosely connected essays use place and scene to define the people in the author's life, both past and present, and discuss observations she has made about the world around her through her writing and photography.
Places vividly remain in our memory, becoming symbols for people to whom they and we are connected. Fans of Mary Gordon (Seeing Through Places) will appreciate how, in "A House in Florida" for example, the author contrasts the mobile home where her father lived and ultimately committed suicide with the more permanent home of her childhood where her mother resides. However, places can also be symbolic of situations and relationships. "A Grand Canyon" (as opposed to the Grand Canyon) refers to the void that developed between Zacharias' son Max and her mother and, later, between Max and Zacharias herself – voids that are often inevitable as children enter adolescence, despite their elders' best efforts.
One of the things that makes this collection interesting is the variations in style among the essays. "The End of Counterculture" may strike the reader as Didion-esque, despite being more lyrical rather than of a gritty reportorial style. Several essays make literary references that may prompt a search of other works by a variety of authors. Zacharias has done her research and, in "Geography for Writers," shares tidbits of favorite writing spots used by authors of note as she shares her own writing experiences, from classroom to dorm room to cracked kitchen table. Similarly, "Buzzards" has such widespread references as from Poe and Hemingway to the Bible and Charles Darwin. "My Dog Eats the Past," in addition to its creative and intriguing title, combines the author's memories with facts and historical data in an attempt to understand why the family dog persists in destroying family photo albums and other memorabilia. I won't spoil the ending of this essay, but I will say that the last couple of sentences nearly made me cry.
The collection begins with "In the Garden of the Word," which immediately sucked me in. My favorite book once I learned to read was the Little Golden Book version of A Child's Garden of Verses. A voracious reader who, like Zacharias, gravitated toward the Nancy Drew series as a child, I drew enough parallels from this essay to identify with and appreciate its author. I, too, attempted to write my first mystery novel (with my fantasy-self as its hero) before I'd even finished grade school. I can easily identify with the concept of one's bed (mine is brass also) as a respite and sacred refuge where "work" is prohibited. As a fellow educator, I struggle over the balance between reading by necessity versus reading for pleasure. Overall, as this particular essay unfolded, I was sure it would be my favorite of the collection.
Until I read "Black Widow."
Anyone who is familiar with Mary Carr's work (Stiff: The Curious Lives of Human Cadavers) will see similarities in this essay regarding style and sheer wealth of carefully researched information. Here, Zacharias mixes the factual with her own observations with a glibness that results in a delightfully terrifying experience for the reader.
One does not have to be a teacher or a dog-lover or a Nancy Drew fan or an arachnophobic or a mother or anyone with specific interests or experiences to enjoy this book. The Only Sounds We Make offers something for every reader and does not disappoint.
Win one of the books reviewed in this issue.  
Click here to find out how!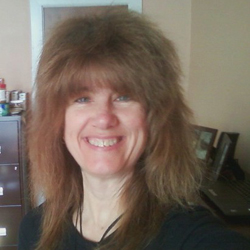 Donna Girouard is an Assistant Professor of English at Livingstone College in Salisbury, NC, and faculty adviser of the college's literary-arts magazine. Her essays can be found in Embodied Effigies, Apeiron Review, Sugar Mule, The Oklahoma Review and Border Crossing. Her essay, "Doppelgangers," was nominated for the 2013 Pushcart Prize.