Jody Hobbs Hesler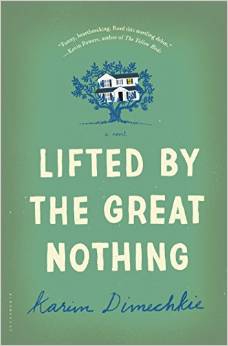 Karim Dimechkie's debut novel Lifted by the Great Nothing (Bloomsbury USA: New York, 2015) begins as a coming-of-age story of first-generation Lebanese immigrant Max. The years between 12 and 17 are angst-ridden for anyone, but Max's father Rasheed's itinerant work habits and recurring depressive episodes further complicate these times for Max. When family secrets bubble up and Max begins to question the most basic facts of his own life, the story shifts into quest mode, ultimately hijacking into a tragedy of missed opportunity and misconstruction between this unique father and son duo.
Perhaps my favorite moment of the book takes place at Max's next-door neighbor's impromptu party, meant to celebrate the imminent blooming of Mr. Yang's delicate camukra flower, which only blooms once every fourteen years. At the party, Max is drawn to an eleven year-old girl he describes as a little woman. Mesmerized, he accepts one taffy after another from her until the candies coagulate in his mouth. A bad inhale sucks the enormous glob into Max's throat. His choking sets off a fracas that ends when Max's father's best friend, Coach Tim (also Max's basketball coach, and, we learn much later, his father's lover) delivers a lifesaving, hearty thump to Max's back. The slimy lump of candy bounces forth as the magical fourteen-year flower opens and simultaneously crashes to the ground. The disaster puts the kibosh on the party and marks Max with a certain kind of awkwardness that follows him through the next years of his life.
This scene distills the essence of the entire book for me, skillfully combining Max's character-specific sweet naiveté with the special sort of pitying resentment children from families assimilating to non-native cultures often have toward their inevitably awkward parents. Before coughing up the taffy, Max shows us the party through this very lens, watching the neighbors implicitly agree not to discuss anything about their origins, from food to geography, in order to keep their feelings of displacement at bay, or at least hidden. After coughing up the taffy, Max – embarrassed and humiliated – is christened into these displaced feelings himself. The author spins all these hefty sensibilities as lightly as sugar candy into this one episode.
It is later that the heft of the themes begins to outweigh the language used to describe them. Depictions of Max's relationships with adult women feel contrived and laden with sexual tensions and behaviors that seem abusive but are not treated as such. Max is presented as both sexually precocious and emotionally stunted – a dualism that is possible but rife with contradictions and complications that do not make their way into the story.
When Max learns a surprising truth about his mother – debunking the lifelong myth his father always told him, that she had died protecting Max from armed intruders – he impulsively leaves for Lebanon for answers. What he learns there about his mother romanticizes and simplifies the messy story of PLO activity in Lebanon.
Clearly, there are flaws, but what Dimechkie attempts in this small saga of a novel is ambitious, to say the least. On the balance, this is a strong debut from an interesting literary voice.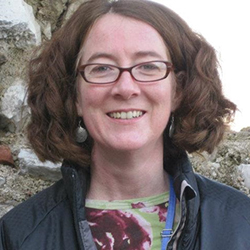 Jody Hobbs Hesler lives and writes in the foothills of the Blue Ridge Mountains. Her fiction, feature articles, essays, and book reviews appear or are forthcoming in Gargoyle, The Georgia Review, Sequestrum, [PANK], Steel Toe Review, Valparaiso Fiction Review, Prime Number, Pearl, A Short Ride: Remembering Barry Hannah (VOX Press), Charlottesville Family Magazine, and several regional prize anthologies and other publications. You can learn more about her writing at jodyhobbshesler.com.