by Daniel Edward Moore
breath was the sea, or so we had been told,
a tranquil, rippling, blue refrain of
precious little time, where dipping
my toe in the shallows fear helped you
pretend you had the courage to leave
the world behind. Not in terms of
rapture: slapping Jung's face with God's
sunscreen made for the few while the
many burned. More the shore being
easily seen as a refuge made of ruin,
with you, as the moon-kissed Driftwood Queen
to be replaced by no one.
After all, survival is seaweed spelled across
my chest, floating like prayer towards
faithful fins with precious little time.
---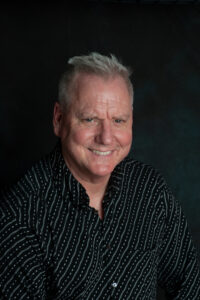 Daniel Edward Moore lives in Washington on Whidbey Island. His poems are forthcoming in Notre Dame Review, The Meadow, Southern Humanities Review, New Plains Review, Temenos Journal, Psaltery & Lyre, Radar, Plainsongs, Flint Hills Review and West Trade Review. His book, Waxing the Dents, is from Brick Road Poetry Press.