Suzanne Kamata
Authors are responsible for marketing their own books. It's a given these days. If we don't promote the heck out of them, often on our own dimes, then no one will know about them or buy them.
Okay, I get all that. My first novel, Losing Kei, about an American expatriate who loses custody of her only son to her Japanese ex-husband and resorts to desperate measures to get him back, was published in 2008 by a respected small press in Wellfleet, Massachusetts. My editor/publisher/publicist put out only one book that season – mine. He lavished it with attention, came up with a stunning cover, and launched it into the world. Losing Kei was reviewed in Publisher's Weekly and Booklist. Trade reviews, as any author knows, are key to getting books into libraries and bookstores. So far, so good. But I knew I had to do my part, too.
I pursued every publicity channel I could think of on my own. I got a well-known author to blurb my book, finagled a review in the San Francisco Chronicle by appealing directly to a reviewer, set up readings, spoke at conferences, attended book festivals, and answered interview questions on book-related blogs. I spent thousands of dollars of my own money on promoting my debut. Yes, I had a blog tour. Yes, I conducted giveaways. I sent hundreds of post cards, each with a personal note. Through my own connections, I got the novel into the hands of eminent Japanologist Donald Richie, who praised it in the pages of The Japan Times.
For all that work, my novel sold a little over a thousand copies – a respectable number for a small, literary press, I'm told. Many books sell in the tens, or hundreds, even with a push. Still, I always felt a faint sense of shame that my book didn't do better. My dream of being a bestselling author is still just that.
A couple of years later, I got an email from the foreign rights department of a publisher in Russia. In grammatically creative English, the sender asked me to send copies of Call Me Okaasan, a collection of essays I'd edited on mothering children across two or more cultures, and my novel, Losing Kei. The message came through my website, not through my agent or publisher, so I immediately thought it was some sort of scam. Maybe they'd ask me to front a few thousand rubles for the translation of my books. Maybe they'd just ask for my bank details or credit card number, without having any intention of translating or publishing the work whatsoever.
I looked up the publisher's site. Although I can't read Cyrillic, there was enough English for me to determine that they had published books by Elizabeth Gilbert and 50 Cent. Well, then! I sent along files of the books, expecting nothing. After all, they hadn't even read my work. Earlier in the process, there'd been a couple of nibbles from Italian publishers which had come to nothing. There was no guarantee that the Russians would like my books.
To my amazement, a couple of months later, I got another email saying that they wanted to publish Losing Kei. My agent negotiated a modest advance, which was still higher than the one I'd gotten from my American publisher. I wasn't asked to answer interview questions for Russian bloggers, hop over to Moscow for readings, or supply the names of potential reviewers. It's not even as if I could, since I don't speak, read, or write Russian. I did nothing at all, and yet my book sold.
A few days ago, I spotted a message in my inbox from my agent with the subject title: "Royalty Report." I groaned, and thought about deleting it unread. But it wasn't the expected proof of my failure as an author in America. It was the report from my Russian publisher. Without any effort whatsoever on my part, my book had sold 10,000 copies. The publisher had been moved to issue a new edition, and they contacted my agent to negotiate an e-book. Two years after its publication in Moscow, I'm close to earning back my advance.
While 10,000 copies is a drop in the bucket for, say, Stephen King or John Green, it's a lot for a literary novel by an unknown author.
I have some theories as to why it's doing better in Russia than the States. My novel is set in Japan, which is Russia's neighbor. Perhaps Russians are simply more interested in what happens here than the average American. Or maybe they read more. There's also the question of distribution. My Russian publisher is big, and my American publisher is small. In spite of what everyone says about Amazon, maybe having a book widely available in book stores is more important than good reviews, celebrity blurbs, and blog tours. Or maybe my Russian translator took some liberties and injected time-traveling vampires into the plot. Who knows?
Although I still wish that my efforts in the U.S. yielded more results, I'm trying to be more philosophical about the publishing process. I'll continue doing everything I can to get my books into readers' hands, but I won't let myself get bogged down in shame. I'll keep writing and honing my craft. It sometimes takes time for a book to find its audience. Maybe they live in another country. Maybe they haven't even been born yet.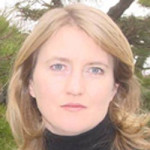 Suzanne Kamata is an American, most recently from South Carolina, now living in Japan. My second novel, Gadget Girl (GemmaMedia, 2013), was recently awarded the APALA Honor Award for YA Fiction and was named a book of Outstanding Merit by Bank Street College. My most recent novel, Screaming Divas (F & W Media/Merit Press, May 2014) is about an all-girl punk rock band in 1980s South Carolina.