South 85 Journal is happy to present the first in a series of interviews featuring directors and administrators of various writing residencies to give our readers a peek into how these programs are organized and facilitated. Or first interview is with Holly McAdams Olson who is the current director of the Kimmel Harding Nelson Artist Residency in Nebraska City, Nebraska, and welcomes both visual artists and writers. Their twice yearly application deadlines are March 1 and September 1. You can apply here.
Tell us a little about the origins of the Kimmel Harding Nelson Artist Residency.
The Kimmel Harding Nelson Center for the Arts is a program of the Richard P Kimmel and Laurine Kimmel Charitable Foundation. Laurine Kimmel was a well-known watercolor artist from Nebraska City. The residency program continues her and her husband Richard's legacy of supporting the arts in Southeast Nebraska.
KHN is located in a unique Prairie-style residential complex built in 1969 by another established Nebraska City couple, Peg and Karl Nelson. Mrs. Nelson's maiden name was Harding, and the complex was built on the site of a past Harding home. In honoring this history, the program was named the Kimmel Harding Nelson Center for the Arts and opened as an artist residency program in 2001.
What makes the KHN residency distinct from others?
KHN is known for its serenely quiet and homey feel. Just as the Nelsons designed the multi-unit luxury home to facilitate both independent living and ease of socializing, the facility's architecture provides a superb layout and an intimately spacious setting for a small-cohort artist residency program. The facilities support up to five residents, generally in the mix of two visual artists, two writers, and one composer.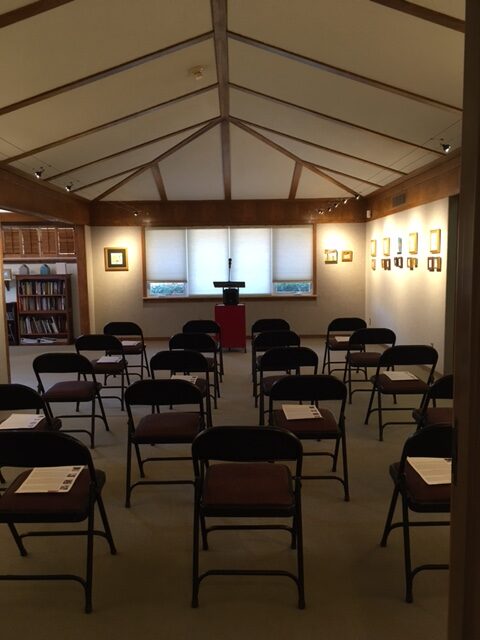 Residency program models are as varied as their facilities and locations. While some programs are known for their chef-prepared meals and daily networking opportunities, KHN provides uninterrupted time and minimal obligations so that each individual can deep-dive into their own rhythms of work and exploration.
Nebraska City is a vibrant rural town with just over 7,000 people. As the home of Arbor Day, the town's tree-lined brick streets, small museums, local shops, and sprawling parks provide many opportunities for residents to explore local attractions without the burden of too many events and "places to be" to detract their focus from their creative work.
What is your role in the organization today?
I have been the Program Director since 2017. I oversee all aspects of the residency program, our regional exhibition program, and the Kimmel Permanent Collection, which comprises over 250 visual artworks, 200 literary works, and 75 musical works (albums or scores) donated to the center by former residents.
What do you find most rewarding about your work with KHN?
I had fallen into grant writing and development work before coming to KHN five years ago. I often joke that after years of building case statements for why people should want to support, talk to, and listen to artists, now, I just get to. Taking part in boundless cross-disciplinary conversations between visual artists, writers, and composers is the most rewarding part of my job. As much as I love art of all varieties, even more, I love hearing artists talk about what they do and why. Considerations such as composition, design, and character development, as well as the hustle and logistics of piecing together a career, are both unique and universal for all media and disciplines. I just love the "aha" moments for myself and others when one individual's work or process spurs someone of a different discipline to say, "huh, I never thought of it that way before. Say more".
What about the residency most surprises writers who attend?
KHN is their first experience in Nebraska or the Midwest for many of our residents. Most report that the residency, our facilities, and their experiences with the local community exceed their expectations. For writers especially, we repeatedly hear that although time went faster than they had expected, their productivity exceeded their goals. In hindsight, many resident writers have stated that each week at KHN seemed the equivalent of a month's worth of productivity in their daily lives.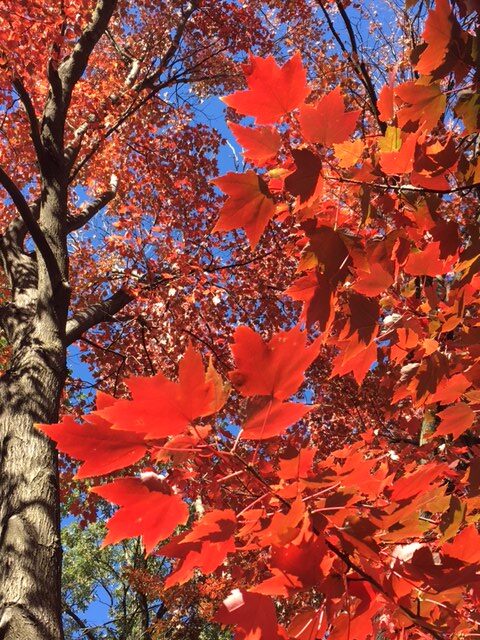 When and how do writers and artists apply?
We host two application cycles each year: March 1st and September 1st. The March deadline determines awards for the second half of the current year (July – December), and the September deadline determines the first half of the following year (January – June). All applications must be submitted through our online application portal (via Slideroom), and there is a $35 fee to apply. Writers submit up to 10 poems totaling no more than 30 pages, or two stories, essays, or book chapters totaling no more than 7,500 words; a résumé; two artist statements; and contact information for two references. Additional guidelines can be found on our website (https://www.khncenterforthearts.org/residency/how-apply). Writing applications are always our largest pool of applications. We generally receive about 100-120 writing applications each deadline and award approximately fifteen, two- to eight-week writing residencies each session.
What makes you laugh?
My husband would tell you that I do. I have an extremely dry and punny sense of humor, so often, other people in the room only awkwardly laugh because I am laughing. Or they just roll their eyes.
~
Holly McAdams Olson joined KHN as Director in February 2017. She holds a BFA in Ceramics from the University of Nebraska at Omaha, as well as a BA in Arts Management and a Master of Business Administration from Bellevue University. Prior to joining KHN, Holly established her love for supporting artists and cultivating the Arts in Omaha, working at The Union for Contemporary Art, the Bemis Center for Contemporary Arts, and as a former board member of WhyArts? Inc. Holly lives in Union, Nebraska.