South 85 Journal is honored to announce the winners of the 2023 Julia Peterkin Flash Fiction and Poetry Literary Award winners:
2023 Flash Fiction Award Winner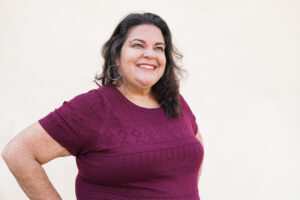 Winning story: "As To Your Comment That It Could Have Been Worse" by Caridad Moro-Gronlier.
Moro-Gronlier is the author of Tortillera (TRP 2021), winner of The TRP Southern Poetry Breakthrough Series and the chapbook Visionware (FLP 2009). She is a Contributing Editor for Grabbed: Poets and Writers Respond to Sexual Assault (Beacon Press, 2020) and Associate Editor for SWWIM Every Day an online daily poetry journal.
Judge's comments: This piece is both technically sophisticated and emotionally resonant. The author creates an inner rhythm with spare, lyric language and the repetition of the word "worse." Then, as the story progresses, the unfolding events become progressively worse. What begins as a bad date becomes a violent assault. The narrator's revelation at the end saddens me, but also enlightens me. The narrator feels anger after 30 years, yet she directs that anger at herself. This surprised me at first, but it reinforces the guilt and self-blame that victims of sexual assault never truly get over. The narrator turns the blame and anger inward, as if sparing the reader of her feelings, which makes me feel even more for the narrator. She's spent her whole adult life sparing others of the feelings she's kept bottled up, and that is the saddest repercussion of all.
~ Susan Tekulve, Flash Fiction Judge
Flash Fiction Finalists
First Runner Up: "Incident at Shady Acres" by Luanne Castle
Second: "Devil Child" by Sahil Mehta
Third: "Alley Brats" by Kristian O'Hare
2023 Poetry Award Winner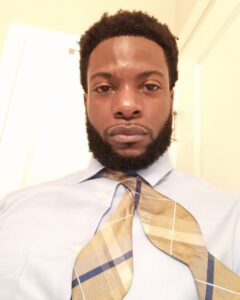 Winning Poem: "A Black Poet Looks Back at his Boyhood" by Oak Morse.
Morse lives in Houston, Texas, where he teaches creative writing and theater and leads a youth poetry troop, the Phoenix Fire-Spitters. He was the winner of the 2017 Magpie Award for Poetry in Pulp Literature, a Finalist for the 2023 Honeybee Poetry Award and a Semi-Finalist for the 2020 Pablo Neruda Prize for Poetry. A Warren Wilson MFA graduate, Oak has received Pushcart Prize nominations, fellowships from Brooklyn Poets, Twelve Literary Arts, Cave Canem's Starshine and Clay as well as a Stars in the Classroom honor from the Houston Texans. His work appears in Black Warrior Review, Obsidian, Tupelo, Beltway Poetry Quarterly, Nimrod, Terrain.org, Hampden-Sydney Poetry Review, among others.
Judge's Comments: This poem proves the immense power of plain language honed and polished, built for conveying complexity and nuance. This well-sustained narrative of the teacher's past and students' present pleases both ear and brain, not to mention the heart. This is a love poem to, somehow, every person in it."
~ Suzanne Cleary, Poetry Judge
Poetry Finalists
First Runner Up: "The Baby Cure" by Emma Bolden
Second: "Restoration" by J. A. Lagana
Third: "Cleveland School Fire" by Ann Chaldwell Humphries
Honorable Mention: "Peonies in Winter" by Lisa Higgs
The winning selections for this year's contest will be published in the winter issue of South 85 Journal published in mid-December.